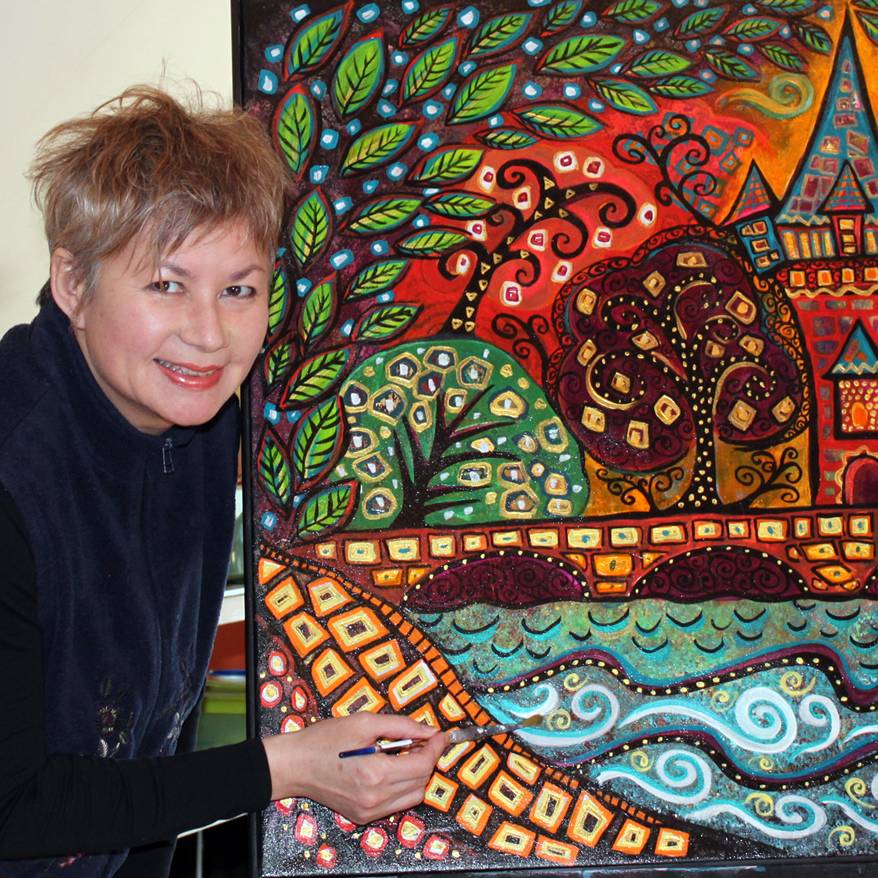 Are you an adventurer who delights in discovering hidden treasures?
Do you want your home to reflect your extraordinary, dynamic, joyous self?
Need a bit more magic and fantasy in your life?
You desire to dive deep into a dreamscape where rainbow haired goddesses dwell.
You wish to journey into lush canvasses of ancient tales and get lost in the swirls and twists and turns of life's adventures.
You deserve to breathe passionately into the turquoise sky of your highest dreamy universe.
Hi, I'm Ann-Marie Cheung, I create unique, vibrant artwork for adventurous spirits. I invite you into my world of exotic colours and rich symbolism.
My latest series, "Return of the Goddess", explores mythologies and dreams. The Goddess takes many forms, she could be Aphrodite rising from the foam of the sea or she could be your guiding angel of light. The divine messenger will beckon you to come on an uncharted journey. Only you will know what the guardian spirit whispers to your soul in your dreams. You will be truly enchanted by these whimsical, original, one of a kind acrylic on canvas paintings.
The "Return of the Goddess" paintings are available to view and purchase through my website https://www.annmariecheung.com/product-category/goddess-series/.
International shipping is available.
Ann-Marie Cheung ARTIST
Helping adventurous spirits create a joyful, magical space in their lives with my unique, vibrant, whimsical artwork.
WEB: https://www.annmariecheung.com/
EMAIL: amc@fgnewmedia.com
---
Colouring book by artist Ann-Marie Cheung available now!
Relax and enjoy colouring these intricate drawings. They will provide hours of stress relief resulting in your own delightful works of art. Coloured pencils are recommended.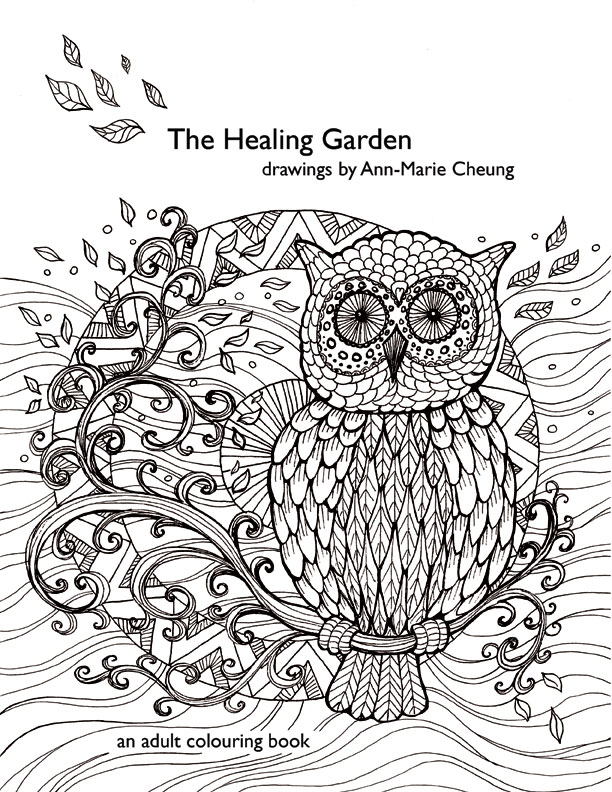 "The Healing Garden" an adult colouring book by Ann-Marie Cheung.
Ann-Marie is a mixed media visual artist living in Ontario, Canada. She is a graduate of the Ontario College of Art, Toronto and has had numerous solo and group exhibits across Canada. Her award winning work can be found in numerous private collections around the world.
20% of proceeds will be donated to Violence Against Women Services Elgin County!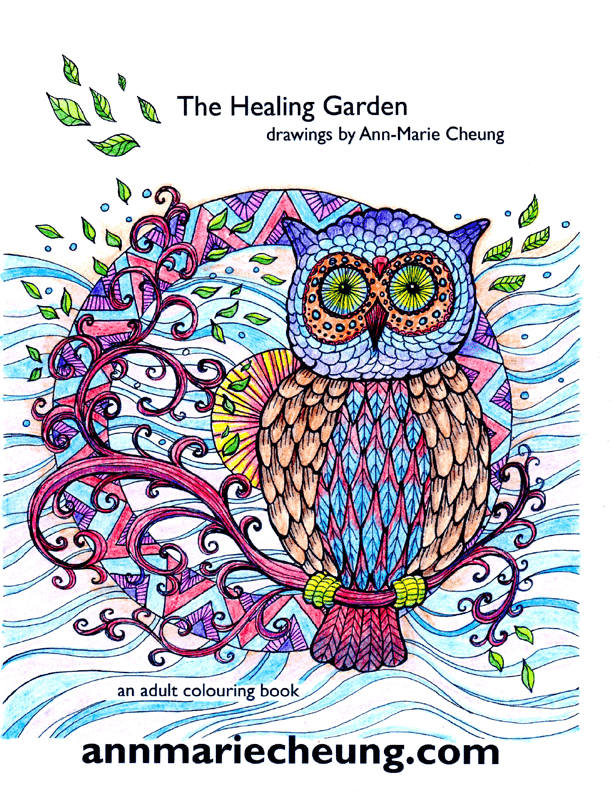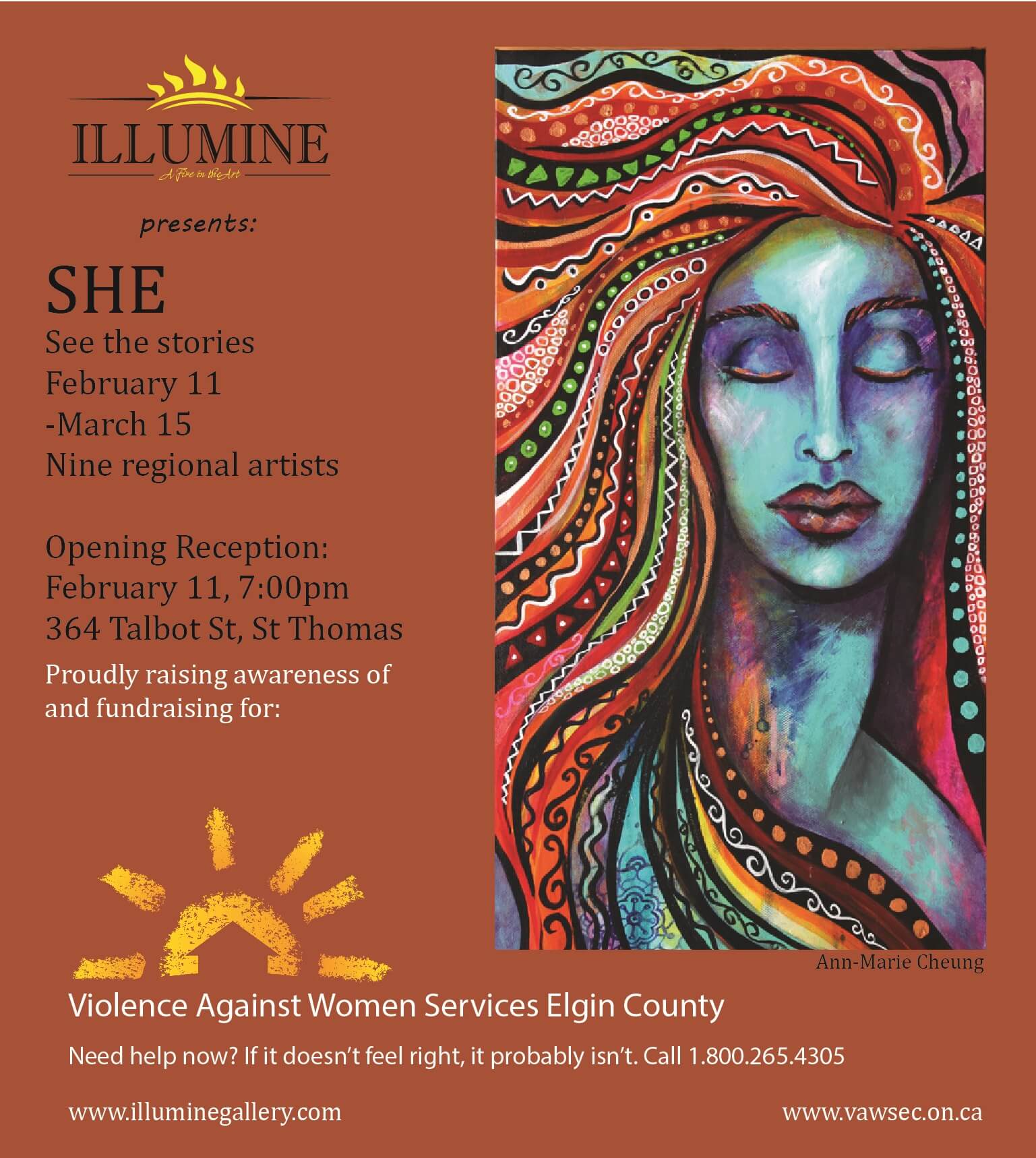 Proudly raising awareness and funding for Violence Against Women Services Elgin County.