Art for Adventurous Spirits Newsletter
Be the first to get my juicy content. Join me on my creative journey making unique, joyful, vibrant, whimsical artwork. You can expect a newsletter from me about twice a month.
I will never share your data and you can unsubscribe anytime.
---
CONNECT WITH ME ON SOCIAL MEDIA

EMAIL: amc@fgnewmedia.com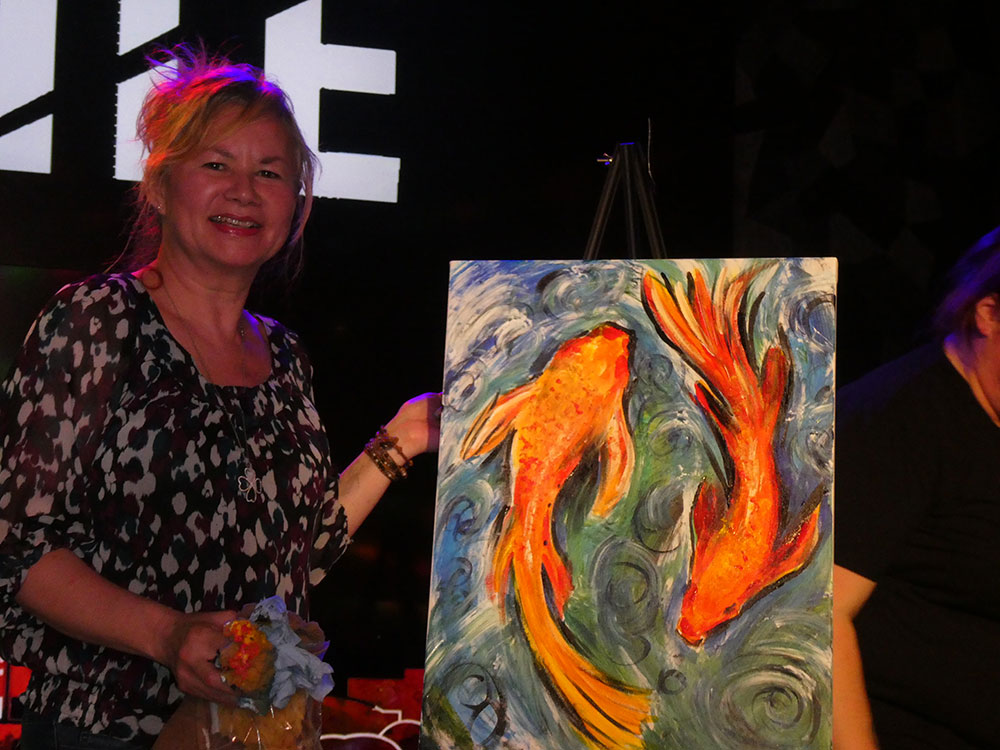 Ann-Marie Cheung, fine artist, adventurer and lifelong learner is a graduate of the Ontario College of Art, Toronto, Canada.
An avid traveler, she has backpacked across Europe solo, rode an Arabian charger through the Valley of the Kings and Queens in Egypt, had a tattoo business in the Canary Islands, and crewed on a sail boat for Antigua Race week in the Caribbean.
Through life's twists and turns, she had a successful freelance Multimedia Design business for a number of years while being at home with her 2 children. When she's not creating, Ann-Marie can be found growing food in her garden, experiencing scuba diving or grappling with her buddies at the Jiu Jitsu gym.
Ann-Marie helps adventurous spirits create a joyful, magical space in their lives with her unique, vibrant, whimsical artwork. She invites you into her fascinating world of exotic colours, ancient patterns, ornate textures and rich symbolism where she is constantly exploring and creating with acrylics, mixed media and digital tools.