My Mixed Media Art Process
Since my artist friend Paula Mould keeps asking me to post photos of my process, here it is…These are 4 plywood panels 8″ x 10″ x 1″ each. I've used green painters tape to block off certain areas and started with some dark acrylic paint.
I cut out some bird shapes using coloured paper, then used a fine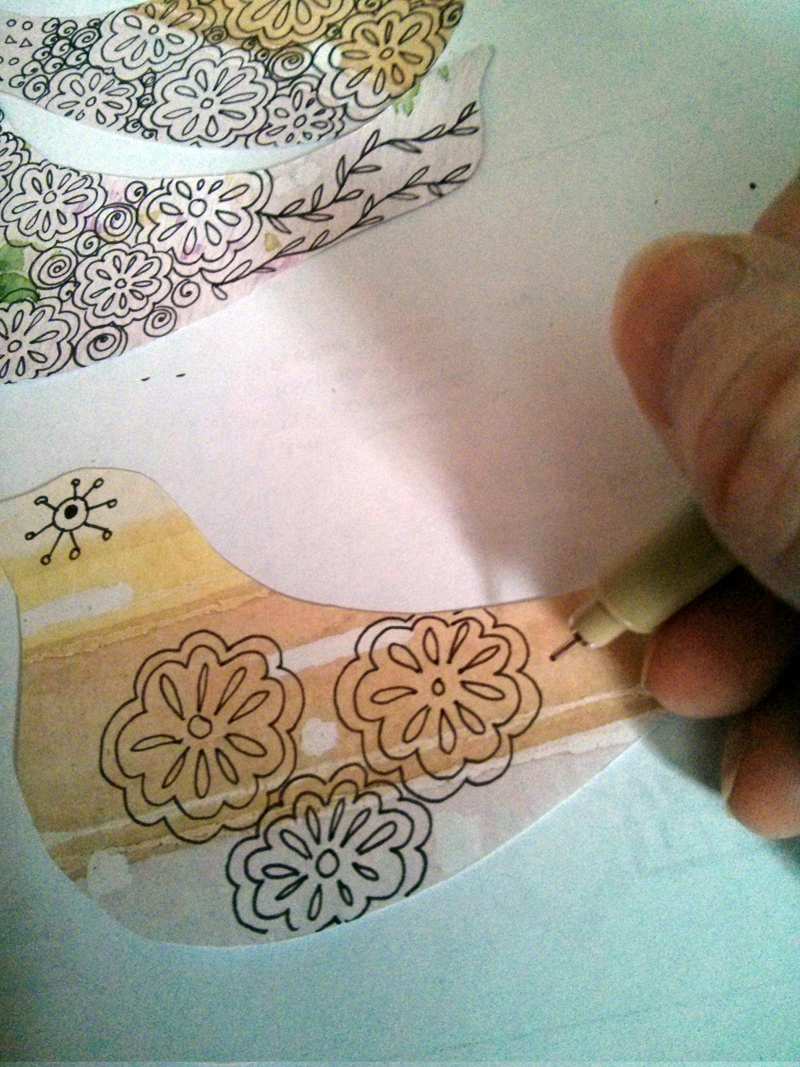 archival ink marker, Pigma Micron 01 to draw some designs.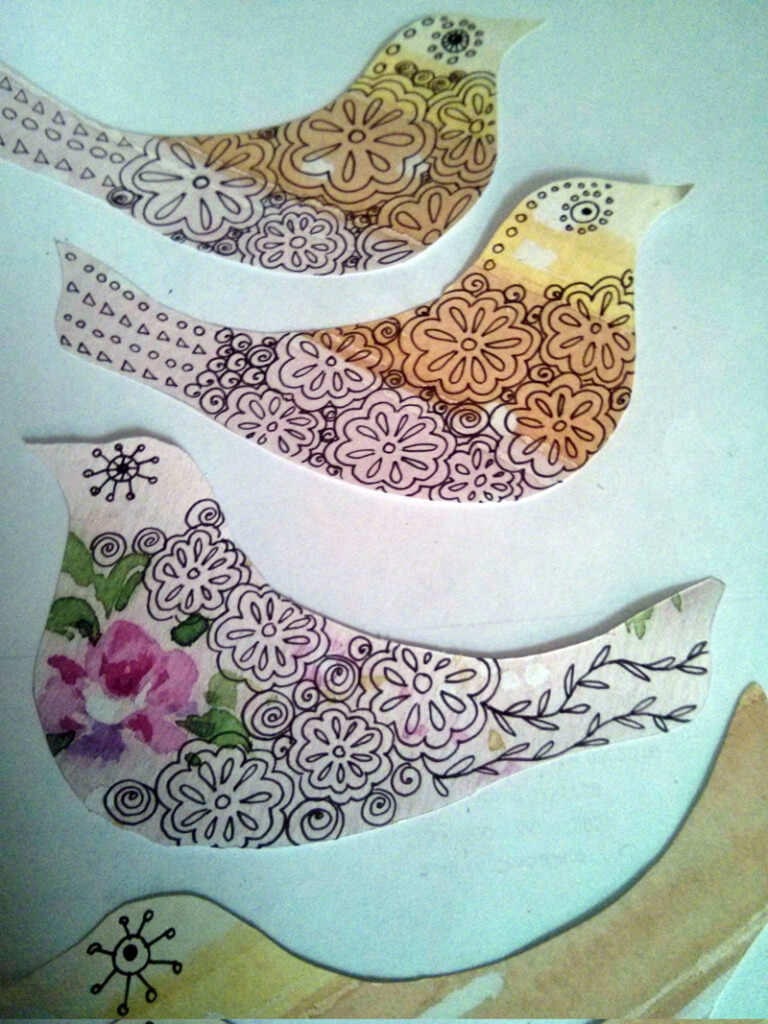 The birds and other cut out paper shapes are glued to the panels using an acrylic gel medium.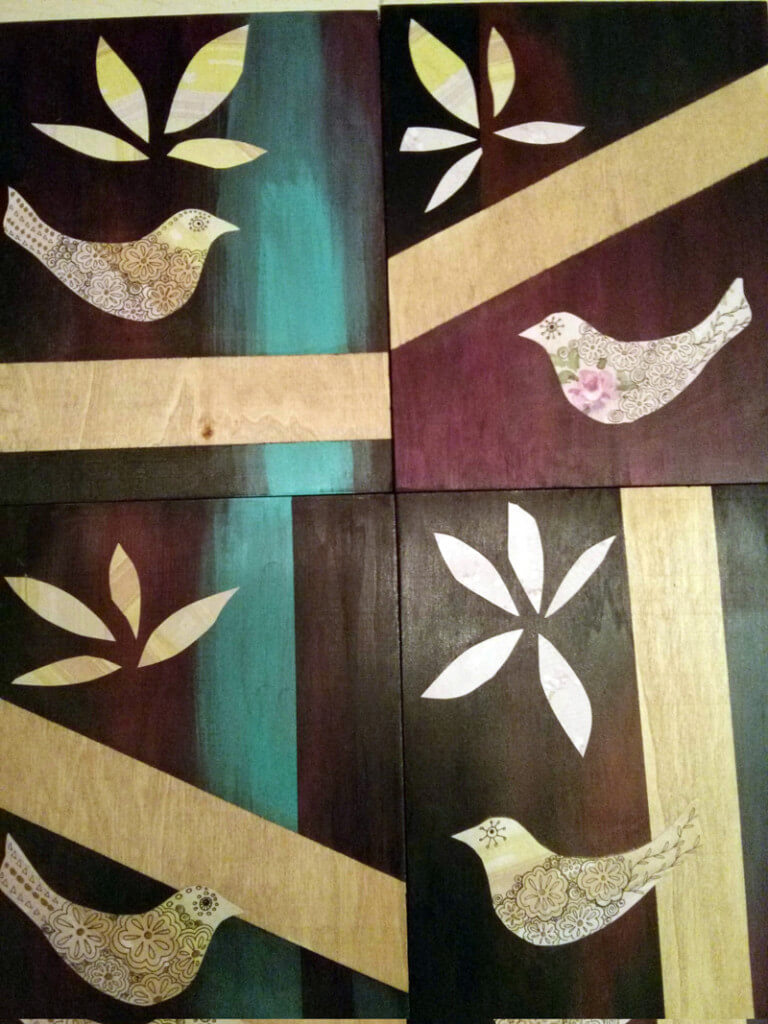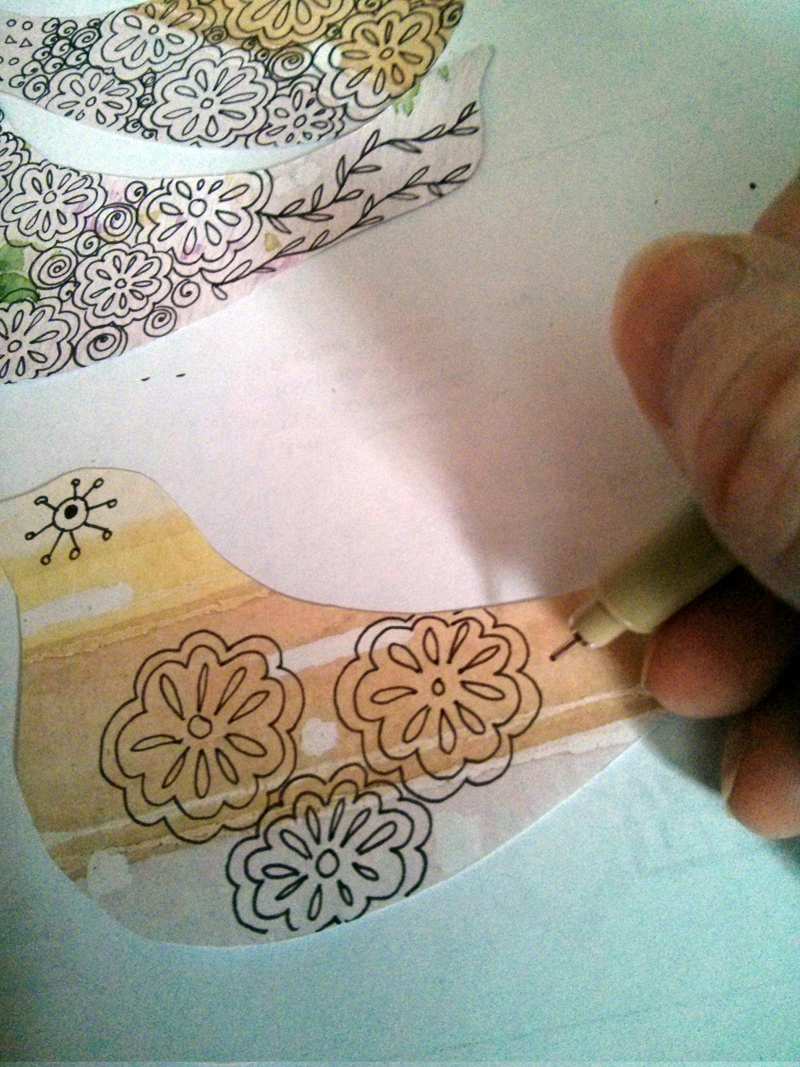 More paint is added.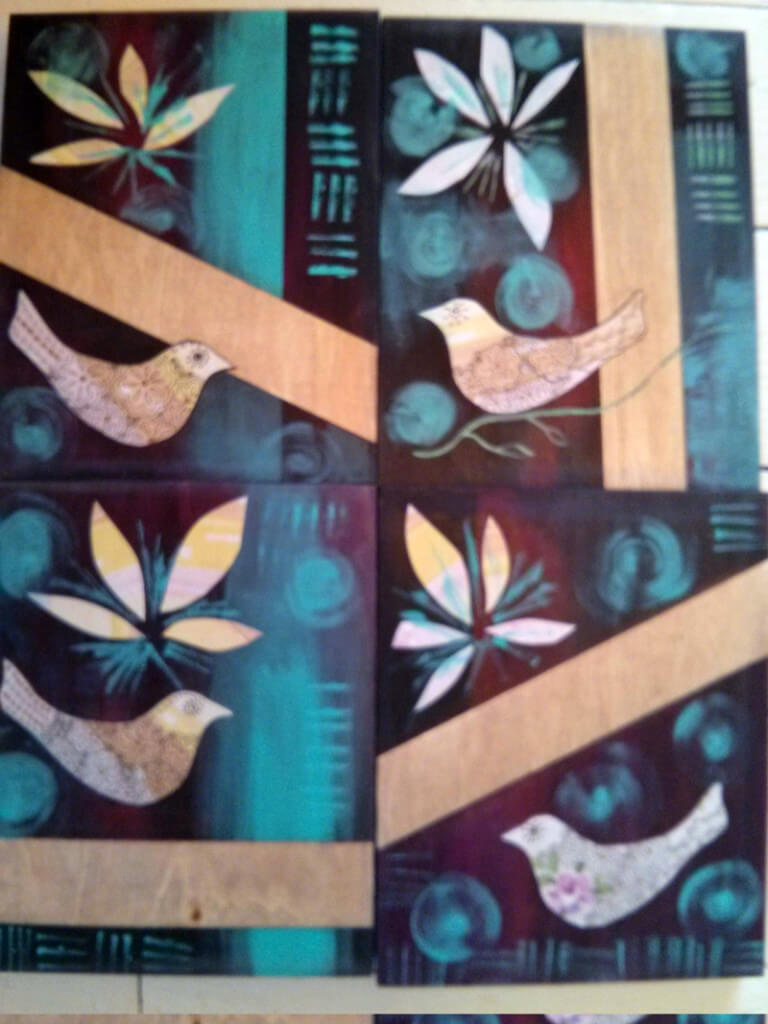 More layers of paint are added, letting coats dry in between.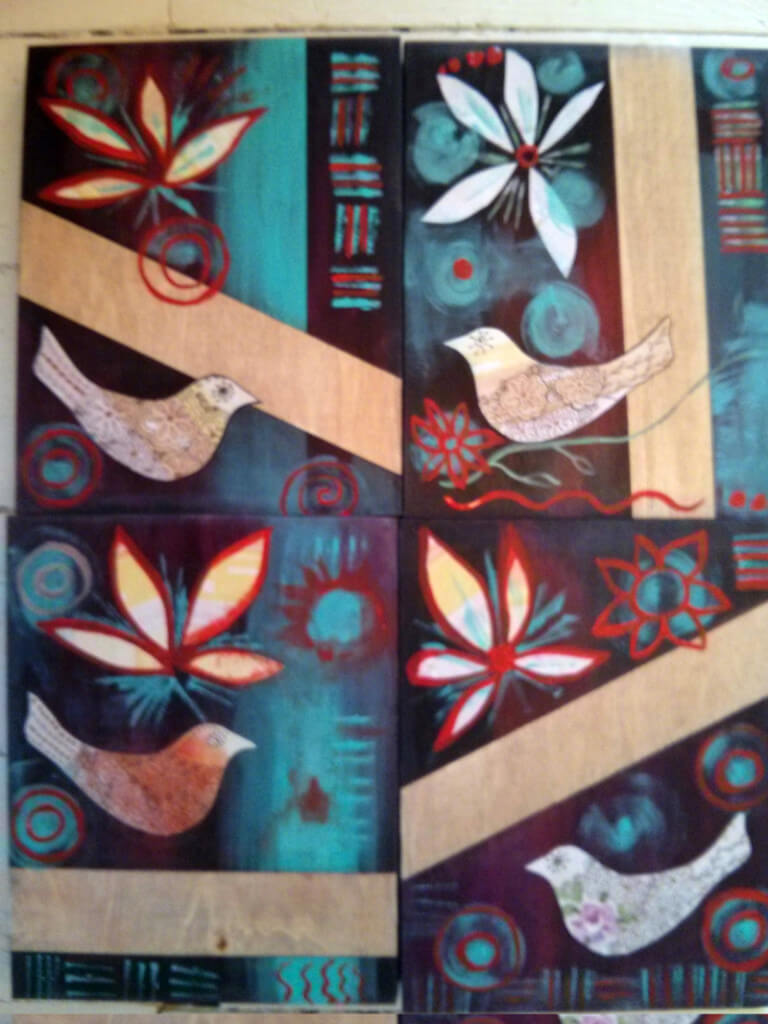 Some words are painted on…bloom, shine, dream and blossom.
Finished details.