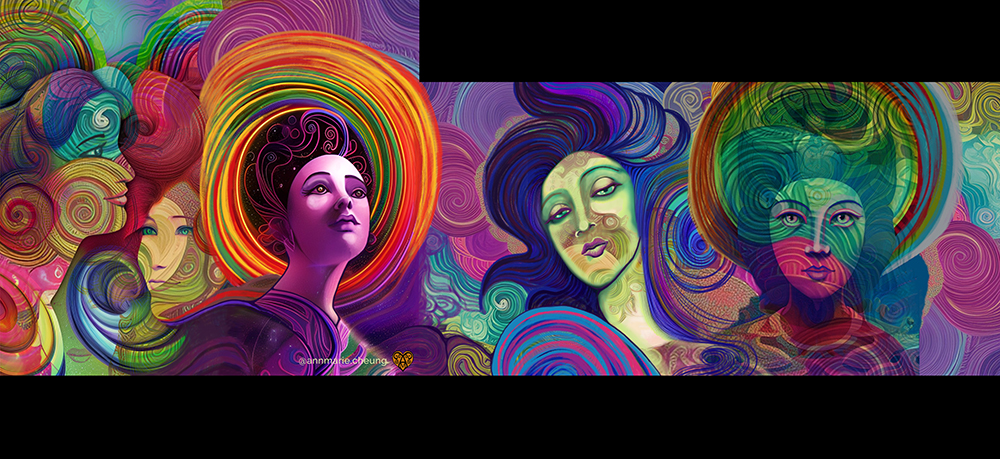 This artwork is a celebration of the vibrant diversity of women captured in swirling patterns of colour. It is about looking forward to a bright future after all our struggles, hardships and heart breaks. Being a single parent who has survived an abusive relationship I can strongly identify with this. This painting speaks about overcoming and rising above to create a better, brilliant future for ourselves and our children.
To commemorate Women's Day on March 8, 2023, YWCA St.Thomas-Elgin installed this outdoor wrap mural in front of the main office at 16 Mary Street, St Thomas, Ontario. This location is not only a significant building to the hundreds of women, men and youth who have received services through their programing over the years but it has also remained a women's residence since 1928 when it was originally built.
"YWCA has adapted, pivoted and listened to what would serve our community best through a diverse portfolio. We believe that we think outside the box (beyond the box) to meet challenges and changing community needs. We advocate for equity, ending violence against women and lobby for affordable housing for women and gender diverse peoples."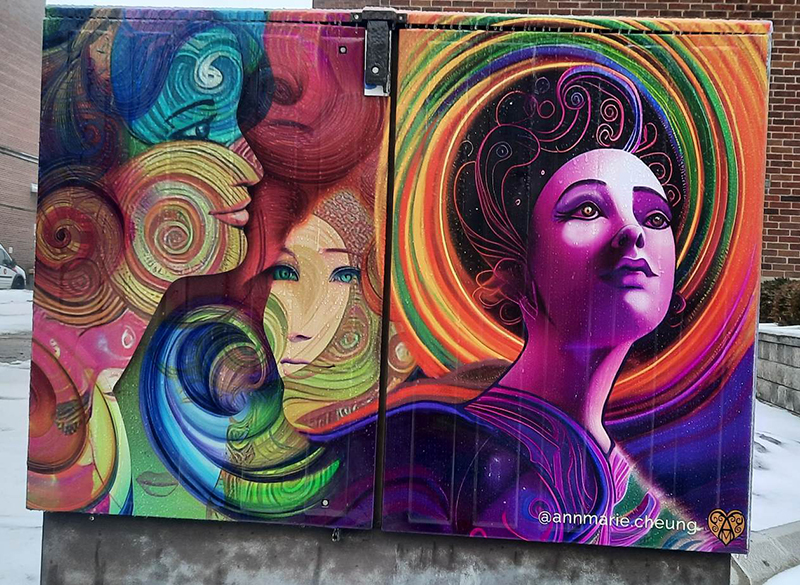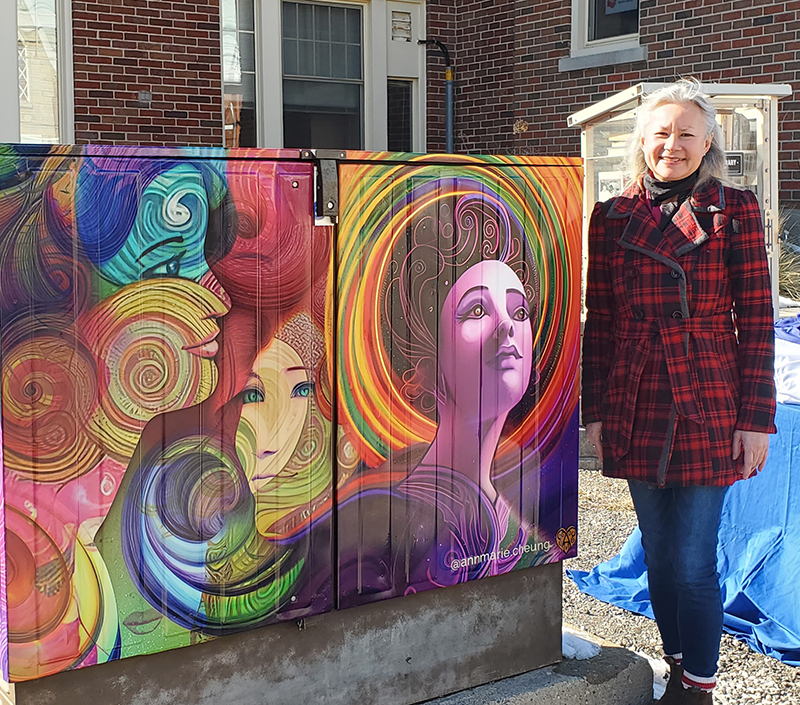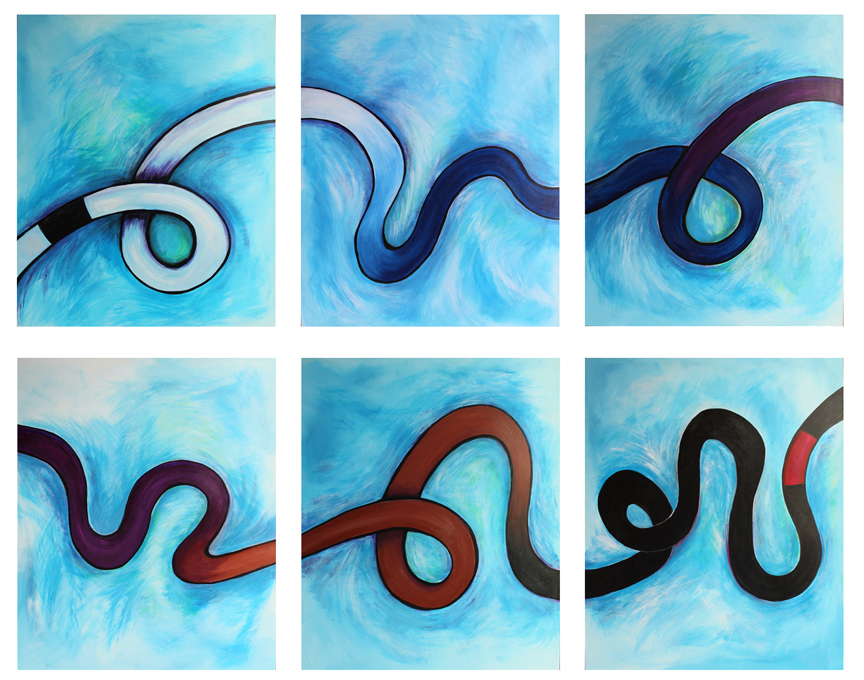 "The Journey"
This artwork is about our Jiu Jitsu journey as we progress through the white to black belt with all its challenges and twists and turns. I hope this painting will inspire others to keep going, keep pushing yourself, keep challenging yourself to be better and to never, ever give up. OSS!