The Healing Garden – adult colouring book
Relax and enjoy colouring these intricate drawings. They will provide hours of stress relief resulting in your own delightful works of art. Coloured pencils are recommended.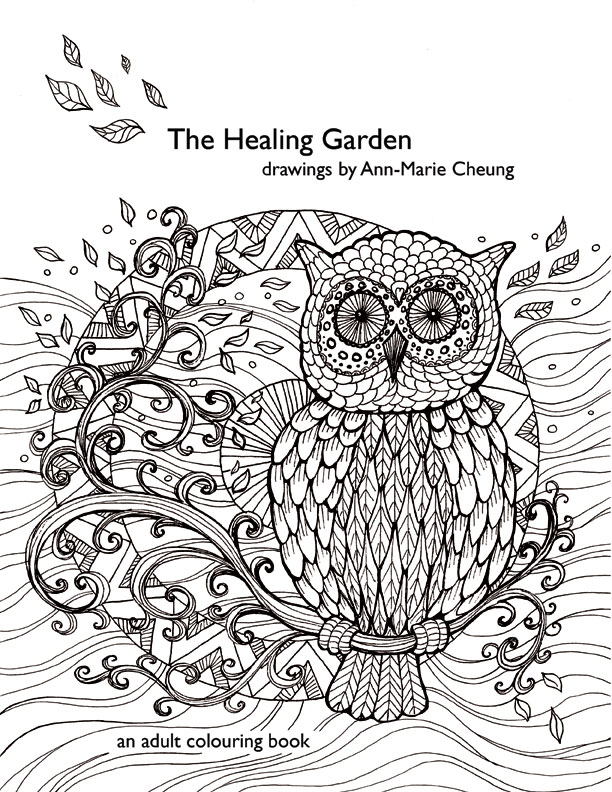 Ann-Marie Cheung is a mixed media visual artist living in Ontario, Canada. She is a graduate of the Ontario College of Art, Toronto and has had numerous solo and group exhibits across Canada. Her award winning work can be found in numerous private collections around the world.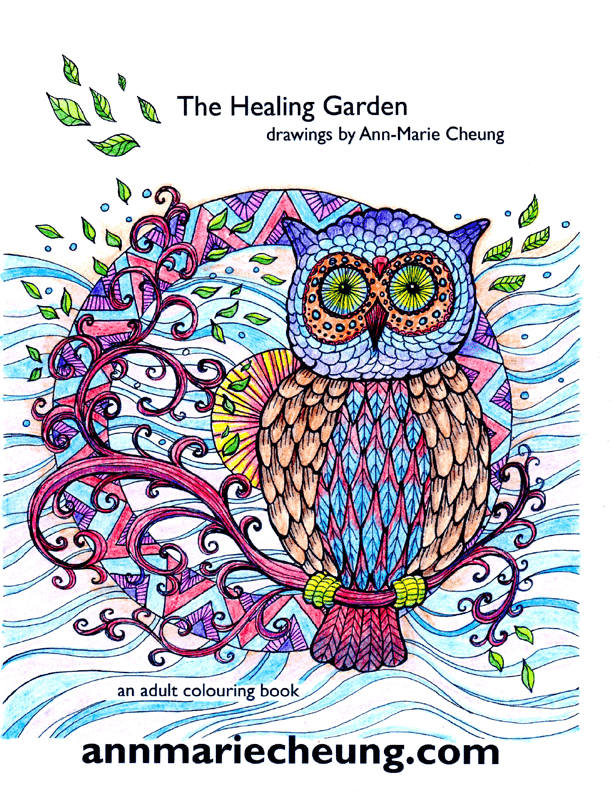 Here's an example of a page coloured in. There is no wrong way to colour, you choose the colours that resonate with you.  Coloured Pencils are recommended. Happy Colouring!